this is some days after shows of brilliance courtesy of the likes of ching chong song, the wowz, pheobe kreutz, preston spurlock – along with this guy (the old one in the suit) –
this is bingo gazingo returning to his limo after gracing us with his aromatic brilliance.
to me, he was the icing on the cake of slobbersville.
if you don't know, there's still time. not a whole lot, but that'll probably be born out in the course of this monologue. why rush? we have all the time in "the eighth-electro-plasma-ocean of the ninth dimension", and that's as much as a billion, billion suns parading by like they're thanksgiving floats on the boulevard of time multiplied by the molecular mass of one dashed dream.
whatever i don't get done already was.
there was all sorts of stuff in this slobbersville production, the least of which may have been sexual in nature, i think.
there's more of these pics from the show available on our photobucket.
make christmas cards with them.
the kids'll love them.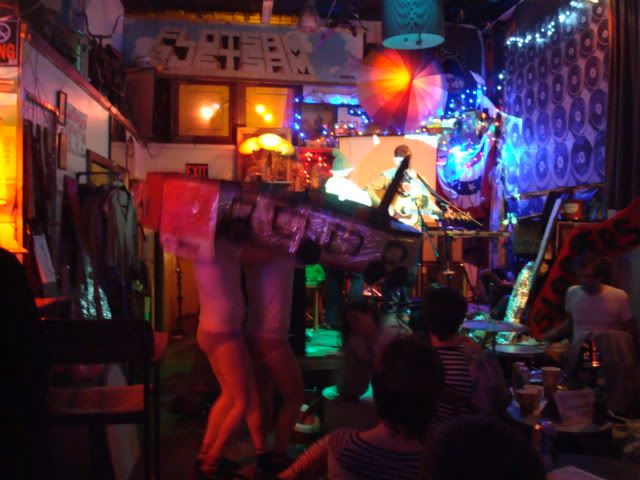 but i digress, something i plan on doing a lot tonight. i'm not sure how successful i'll be at it, but you know that i'll do my darnedest to procrastinate and avoid keeping my ducks in a row. i would advise my ducks to move in a serpentine manner.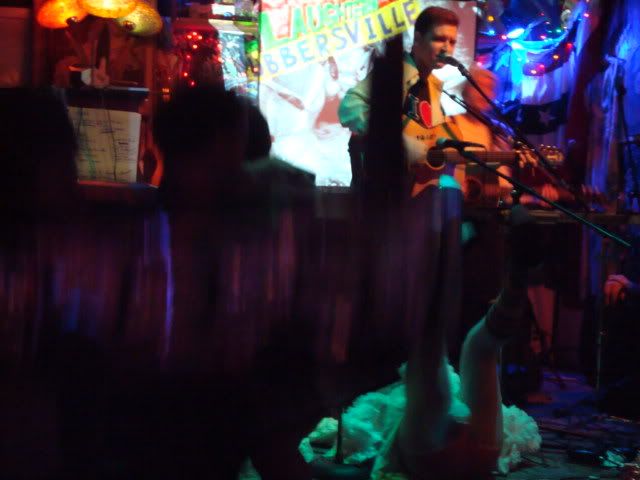 after the weekend was the bushwick book club, something that continues to be grow to critical and literary acclaim.
this past show examined charles darwin's "origin of the species," i gag-a-minute hootfest if you consider drinking "sand cocktails" refreshing.
but that's just me.
what the songwriters of the night did was make me not feel bad about canning the required reading, letting me know that it's ok to wait for the movie.
above is ben kreiger
below is book club creator, susan hwang –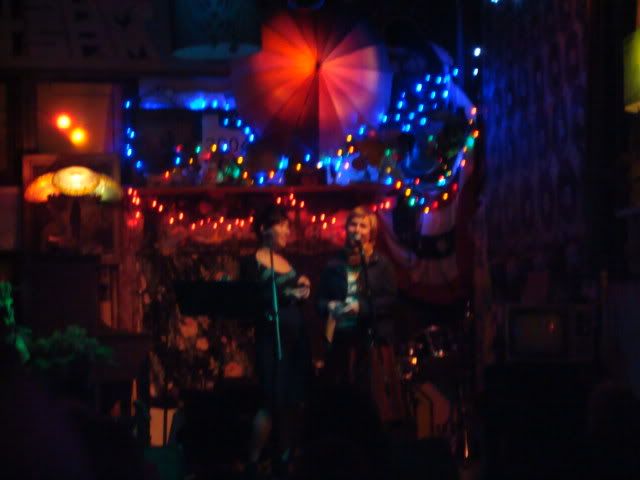 and two new performers to put in their two cents on the history of earth's everybodies –
the songwriting was far beyond the upper reaches of BMI's natural order of selection.
ascap, too.
……there's been an endless collection of performers many, brand-spankin' new, others who began here and moved on and yet others who continue to call this place home.
i'm grateful to all of them.