This is the past week's menu. By tuesday we'll have another one, probably keeping a few items from the previous one and moving on to newer stuff. We made a deal with my buddy, Pierre, owner of Circle's Cafe , the Brooklyn restaurant that wrote the book on natural foods 30 years ago to begin the process of having good, fresh, healthy food here, seven days a week from morning till night and eventually getting the kitchen established in back. With their their brains and our looks……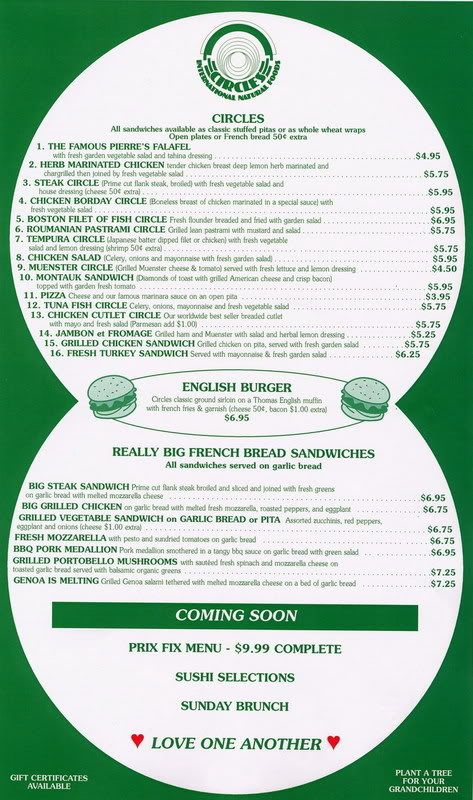 …….their menu always looked like that. Me on the other hand…….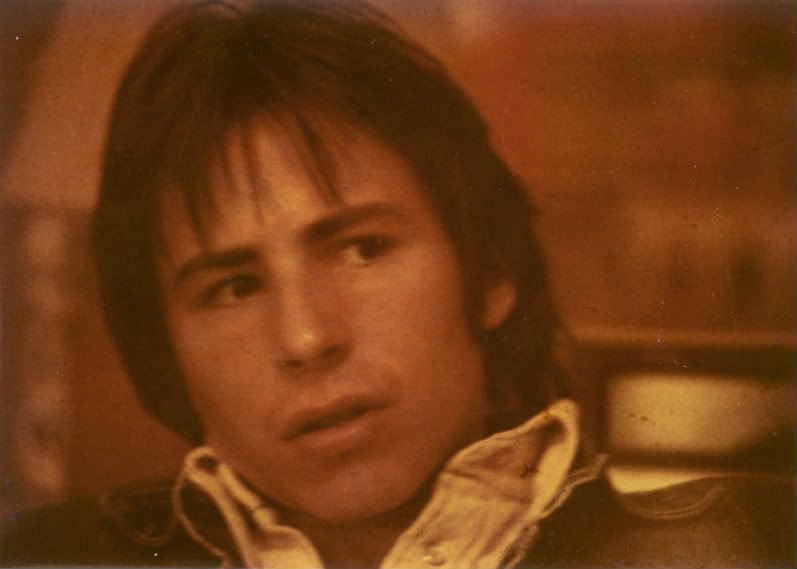 ………not that i'm complaining, although i've accepted my reduced role as…..oh, never mind. Better this than approaching strangers on the street brandishing a photo saying "hey, this is ME! WHAT THE FUCK HAPPENED TO ME?"…. like some guy who accosted me on the upper east side a while back (see an old myspace/GBM blog for the full skinny on that story), though i must admit that since i discovered that photo, i've been angling on how to sneak it into circulation. But this is about the menu, not me, although you can't have one without the other. ME is in both, huh! Anyway, the menu will grow (as my relationship with Pierre has) on a weekly basis. Pierre, by the way is the same Pierre who is mentioned in the Scrapbar Chronicles, also on the above myspace link. Without Pierre there would have been no scrapbar and consequently no goodbye blue monday.
imagine that!