i communicated with a woman a month or so back.
her name was Amy. this is an out-of-focus photo of her.
my work. oops.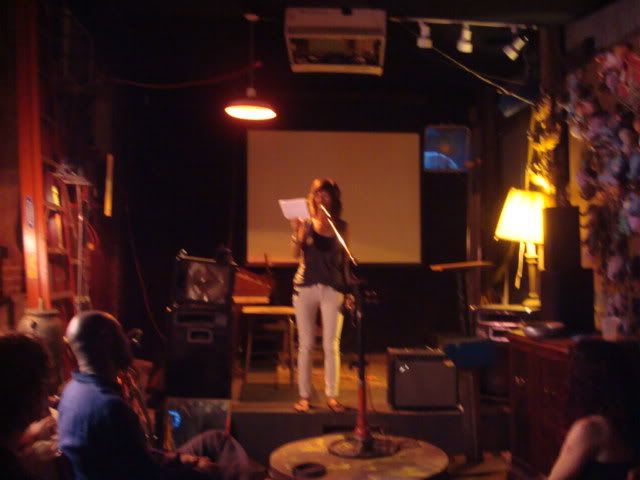 this is amy. she represents "the stain of poetry" and the link will tell you more than i ever can at this point in time.
she told me that her community of poets and writers were looking for a new home.
i said yes. (we say yes at goodbye blue monday)
they had their premier in the backyard theater-gallery this past saturday.
Julian Brolaski, Adam Fieled, Nada Gordon, Scott Hightower, Chris Stackhouse & David Wolach took the stage and offered readings.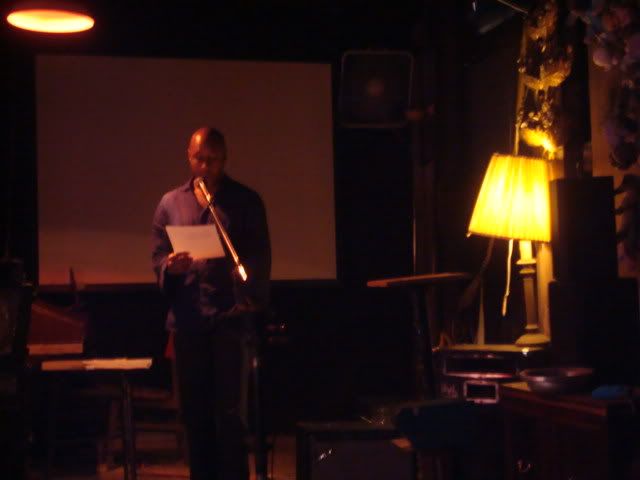 these were pics i shot that night – there's a lots more at the stain of poetry dot com.
three weeks from now, they'll be here again;
August 22, Saturday ~ Emily Kendal Frey, Phil Memmer, Jeni "truck darling" Olin, Zachary Schomburg, JodiAnn Stevenson & Janaka Stucky
it's great stuff.
and it's free.