i wasn't sure which was bigger news – this weekend's bushwick open studios presented by arts in bushwick, the first pics of the possum, who seems almost domesticated or my sister's arrival here with her daughters, gracie and emily;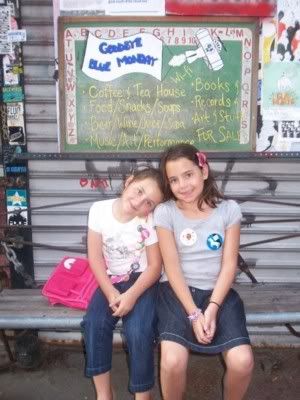 they perused the basement.
it's my unprofessional opinion that one of my nieces will become an insane packrat.
sorry, jean. it's genetic.
———————————————————-
onto opossum news
this is the goodbye blue monday opossum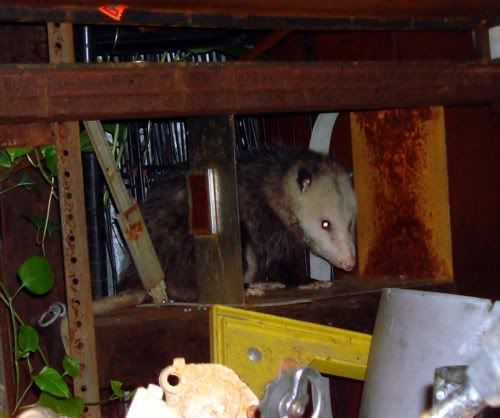 he was first mentioned at the end of last summer. someone said that they had seen what might have been a possum. i may have answered, "no, the rats here are huge."
time went on, and there were more reported sightings. so many in fact, that it prompted me to go online and learn about these critters. i've been leaving cans of cat food out where he was supposed to have been living according to our guess.
the first lesson here is that it's an opossum, not a possum. a possum is different and lives in the land of "shrimp on the barbie," otherwise known as australia.
this is a possum;


goodbye blue monday opossum;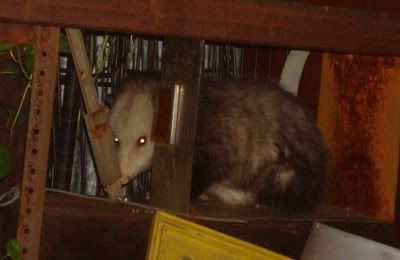 i just needed a reason to post another picture of it. someone thought to name it "ghost", specifically because its ability to be seen by many but not me.
i'm ok with that.
he was photographed saturday night, the first evening of the BOS musicfest here. here's some pics;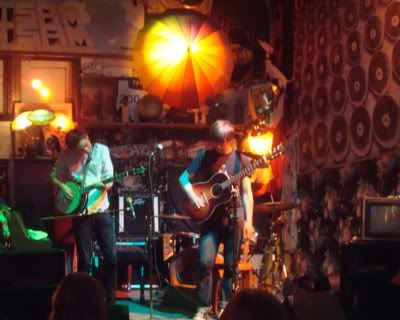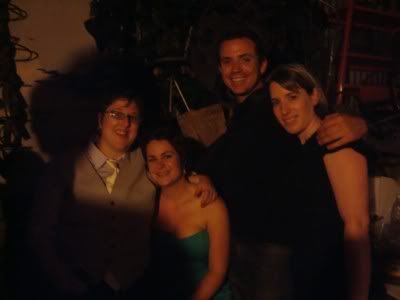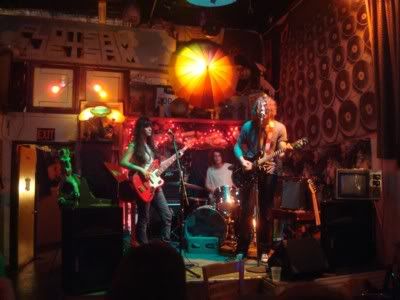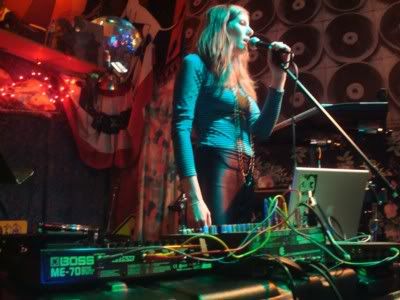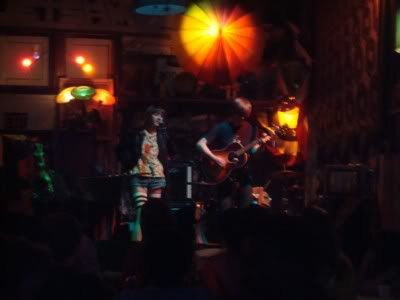 it was a weekend, let me tell you!