i didn't see this stuff in forever, but in my last foray into economy candy in the LES, where i was re-upping the chocolate necco stash for my dearest friend (for when we have that rendezvous), there they were – sen-sen –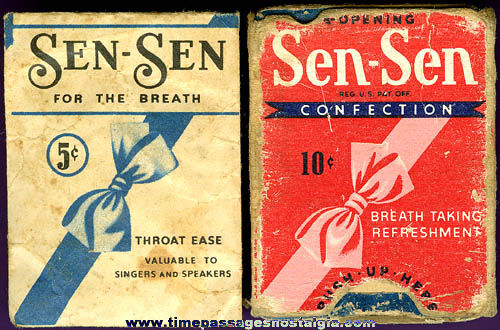 i chose to picture them as i remember them – a small, cardboard box with sliding inside tray; today it's a foil packet – whatever.
in conversations with my friend, we spoke about (and i collected) adam's gum – blackjack, sour apple and sour cherry – B-B bats, red licorice whips, twizzlers and chuckles.
these things reside in a black-cotton dirtybook art shopping bag along with books, toys, tchotchkes, tee-shirts and whatever else might have become pertinent to conversations we've had in the past two years.
and that's about all i have to say about that.
but i digress….
sen-sen.