with the battery charged and two hours before espresso school with our new (old) la san marco espresso machine, i took to the bike and headed down deKalb avenue, to where i rode that grey, solitary october afternoon when i snapped my dead irish grandfather lying on the cobblestones. it was the day i took dead pictures with a dead camera.
it was sunday afternoon – a nice day – and as i rode, i knew that it would not work. it's spring, it's sunny, it's sunday and i'm going to oldest, wealthiest, touristiest part of brooklyn, but i committed.
i talked about my first visit to the brooklyn heights promenade;
somewhere here, i may have gone on about being old and crazy and locked into moments, like my mother was in her waning moments when she revealed things about her father death. this is where i saw him laying against the right-side curb. there were no cars or people the day i took the photo with the dead camera;
i may have next spoken about the woolworth building and its proximity to the world trade center;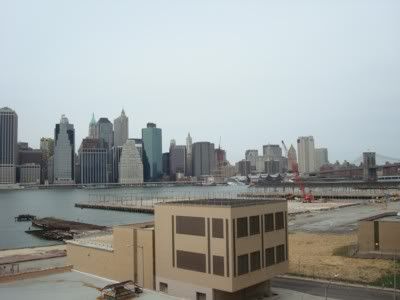 and then spoken about furman street and how i felt just a little sad even there at times;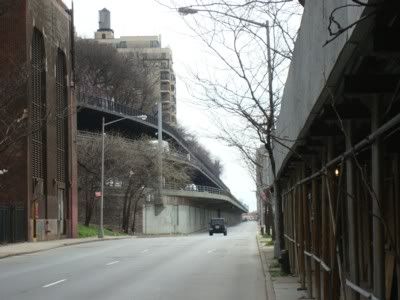 then went on, perhaps too long, about SKANSKA;
and followed up with something about the park on the waterfront;
but there would be no pics of jimmy's on joralemon street.
i rode on, on that one.