this week, i had been otherwise-engaged every day.
when this happens i become wracked with guilt over my responsibility to maxx.
maxx is my 90-pound terror-beast-child.
there's a DNA test that says he's 25-percent beagle.
i may have mentioned this in the past.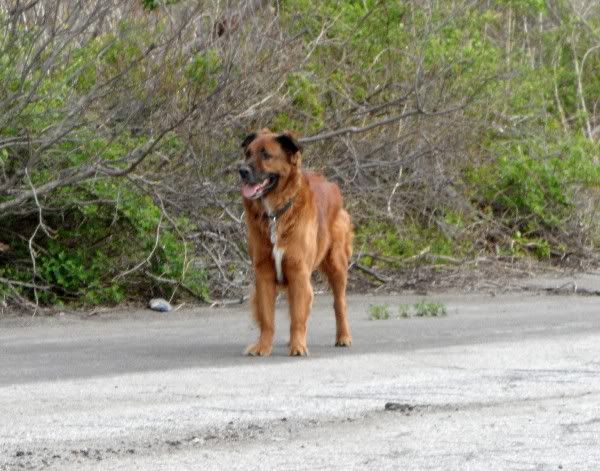 yeah, whatever.
friday afternoon saw an opening of a few hours so off we went to floyd bennett field.
i wanted to spend time on the deserted runways – the ones not reserved for model airplanes and cars or wind-driven skateboards or rubber-wheeled catamarans.
this is where i first began to use the frankenstein g4-laptop i got from my friend, jason. i wrote notes to my friend – my dear missing friend – as i prepped for my trip across-country last september and continued this throughout america. this day, i brought the frankenstein laptop, though i would end up not using it.
the plan was to have a reunion.
i would write a note to my missing friend.
i would find a beautiful flower, photograph it and offer it to her through the miracle of digital technology.
i hadn't done something like that since before the winter.
…..this is the flower.
from a distance, to my failing eyes, it was a carnation;
close-up, it became sandwich paper rolled in a ball and either placed or landed where you see it.
either way, it looked wonderful.
the airport runway –
this probably means nothing to you, but here are the runway numbers i've discovered over the years;
one, six, BIG six, twelve, fifteen, nineteen, twenty-four, BIG twenty-four and thirty-three.
i remember when i knew only one.
today, i would settle on runway 12, just because.
it was the plan in my head.
maybe a numerologist could enlighten me.
on the way there, maxx found a soccer ball;
this went on for some time.
when he was satisfied (or tired), i kicked the ball into the brush where i'll always be able to find it.
thank you "harold and maude."
we walked off the runway pavement and into the grass that borders it, stopping where i'd see colors that reminded me of notes from my dearest friend.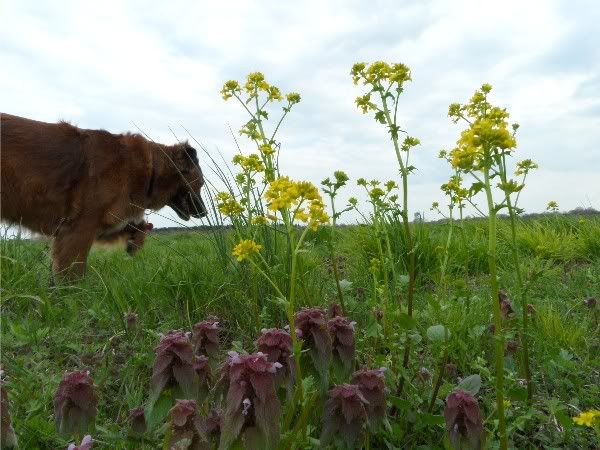 she chose color-type from the palette the computer gives you and assigned these to her friends.
this, or something like it, is the color of her notes to me;
i would answer in standard black-type but when i was bold, i'd reply in blue. she gave me color, way deep inside and i thank her for that.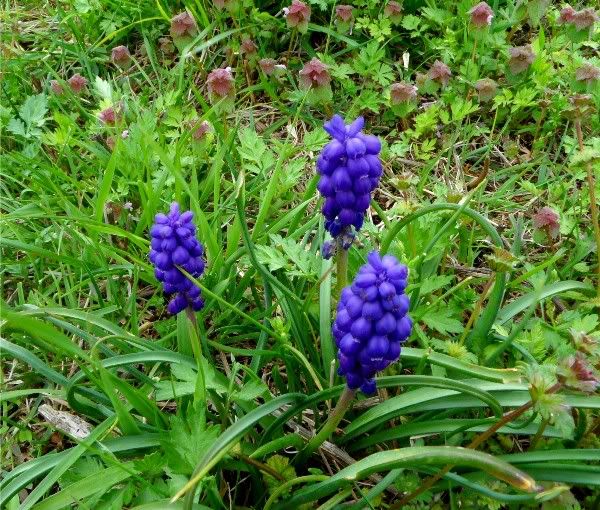 i returned to the runway and closed my eyes as i followed maxx's lead on the leash, confident that i could walk forever and not bump into anything, which was true, though forgetting i could still walk into a sizable rain puddle, which i did.
i didn't mind.
how can i mind? i walked into a puddle with my eyes closed.
i thought to blame maxx. it's my momentary default humanity.
he led me here.
then i remembered that's where he wanted to go, so i shut up.
there's a lesson in there, somewhere.
ahead was the circle of black with the number "12" in it.
for a reason unknown to me, i laid down over the number "1," looked up and clicked a picture;
i took a number of photos from this vantage point, craning my neck in different directions and pressing the shutter button.
maxx situated himself next to me as i drifted off.
i wondered and wished. this is why;
a few days earlier, i was shopping for my friend's store. as i loaded fifty-pound sacks of potatoes onto a large flatbed cart, i heard my name being called in a gravelly-french accent.
because of the height and breadth of the cavernous room, it took a few seconds for me to zero-in on the location of the voice, but i already thought i knew who it was and when i saw him i can't tell how happy the both of us were.
the last time i saw him, i was walking out of my apartment on 12th street in the east village and he was driving by. he pulled over and got out of the car. we hadn't seen each other in almost ten years.
it was 1998.
i just bought my first house full of stuff and was looking for warehouse space to put it. after exchanging pleasantries, i told him about my new situation, asking if he knew about anywhere in his area that i could find warehouse space.
"no," he said, "but they 'ave ads here," handing me a hoboken/jersey city pennysaver, "maybe you finds somesing."
he's a frenchman, remember.
my history with this guy is interesting.
so interesting in fact, that as i lay looking at the sky, the memory of when i first met him in the spring of 1984 was accessed in my hard drive.
i wrote about this when i began to write again after a quarter-century hiatus.
looking into this blue sky, i decided to repost the story here, though not this very second.
it'll come soon enough.
i look further into the blueness above me and connect my missing friend to this because of her own frenchness, her fifty-per centness, and wonder if, out there in the little land of the big casino, the odds fall this way or that about the moment here and now on the ghost of runway twelve,…..as good a number on a roulette wheel as any; bad news in craps, inexorably linked to the months in a year, the tribes of isreal, the separation of the day, the new testament apostles and so on…..
home now, i enter "12 in numerology" into google and came up with, "About 6,040,000 results (0.15 seconds)"
did i mention that i found a warehouse space in hoboken, on clinton street and 12th street from the frenchman's pennysaver that week in july of 1998?
and did i mention that a few days after this meeting, i heard news of my lost friend for the first time in months and months and months?
did i ever happen to mention that, in my opinion, the miraculous is easy?
it happens all the time.
welcome to vegas!