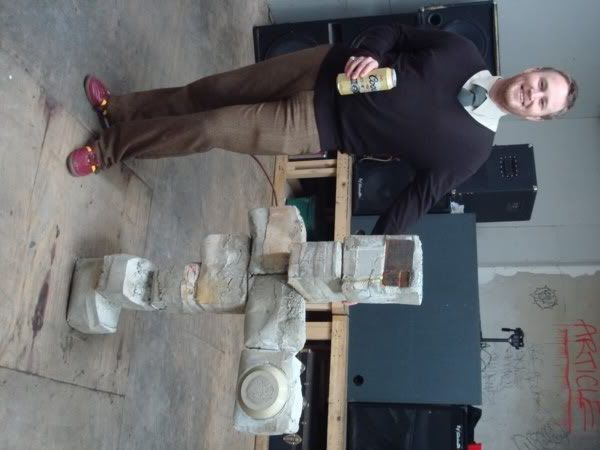 that's matt and one of his works that might be later glimpsed in our backyard sculpture garden.
what binds people together (in a good way, i mean) is a commonality of interests, identification of feelings and opinions or something that touches us in a spiritual sense.
beings this isn't a tabernacle, i'll say this "spirituality" is artistic in nature.
if you want jesus, he's across the street and a block in either direction.
of course, there are others who just come for a cup of coffee or WIFI.
whatever floats your boat.
it's easy to dismiss what this place is, as it's so many different things to so many people, but when you venture into the backyard, history has it's way of making people like matt clark say "oh, i totally understand this."
his show next door to us on the corner at 1089 broadway and running until this thursday, february 26th, is celebration of why this place exists.
Matt Clark is not only an artist, he's a neighbor, mediaphile and even GBM fill-in counter master. His work –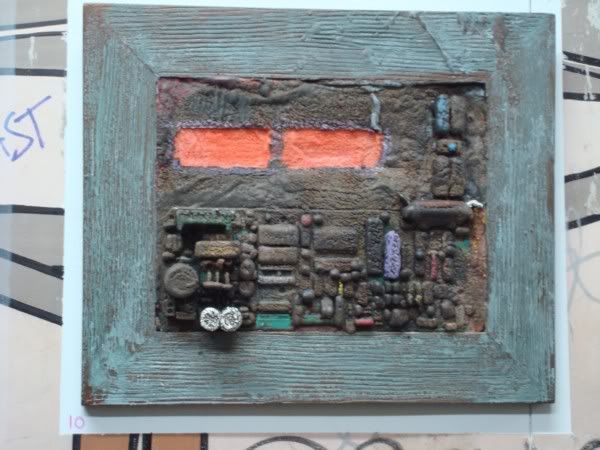 -speaks to me on a number of levels.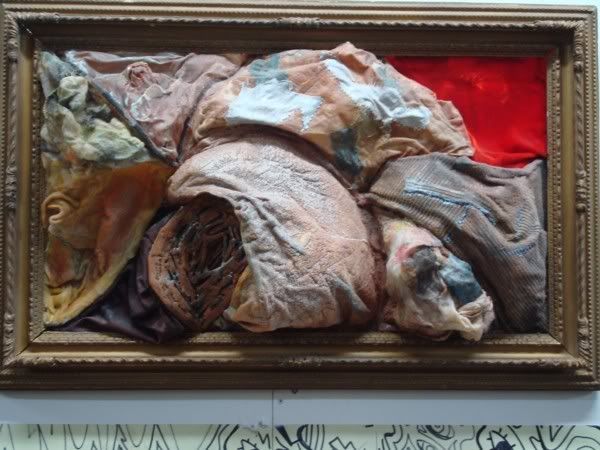 the colors and textures, along with the media he employs seems otherworldly
and familiar at the same time.
but that's just me.
i like it.
he'll be in the space – 1089 broadway – known as Bodega – from 7pm to 11pm till thursday, february 26th – use the dodworth street side-entrance.
thanks to uncle carly for her sublime images.