this past tuesday, august 24th, we had a "family-performing-precursor-soiree'," to the eightieth birthday of david amram.
i believe there might be a bunch of the evening's goings'-on available at our streaming service – ustream.tv/gbmcam – and you can access it by looking up the archive with either the amram name or the above show date.
david performed with his alana, adira and adam, while in the backyard the tuesday teacup was being fronted by joe crow ryan and dan costello –
there was music everywhere…..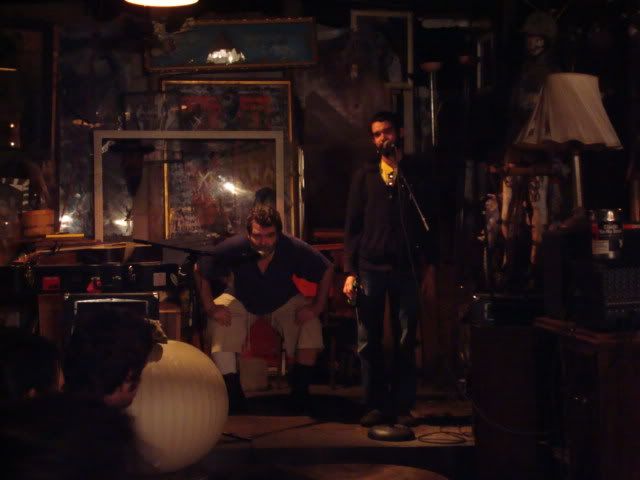 friends of the house joined in the festivities with cookie, matt, richie, dave and susan all working with mister amram…..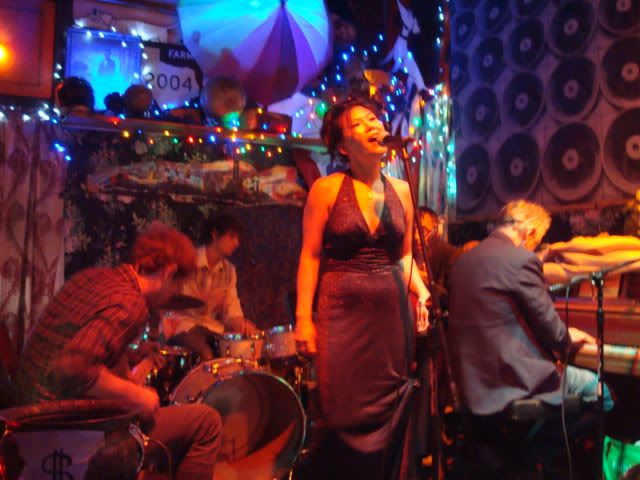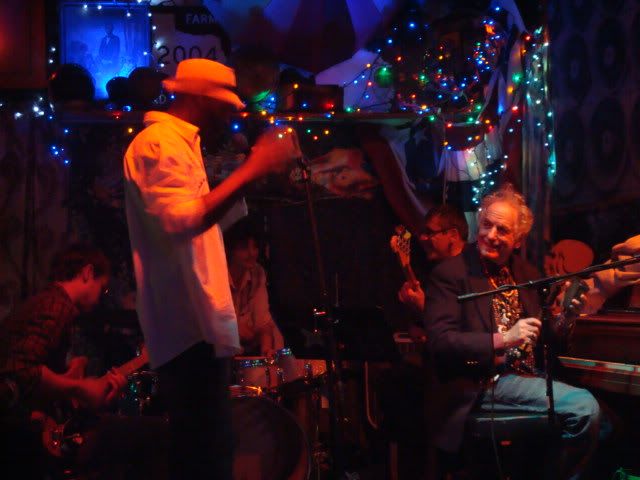 ……while adira ran into fellow comedian esther ku, who recently shot that brilliant video here;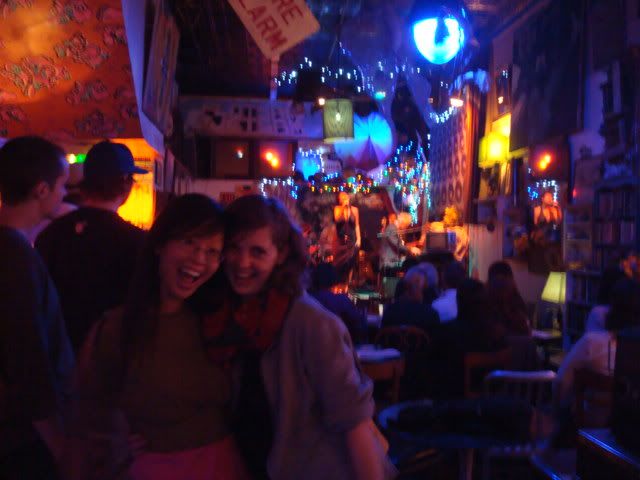 these women are seriously funny……
esther was wearing those glasses and i didn't realize it was her, though i saw her barely a week ago. tonight she was doing a number at the teacup in the backyard stage, the room that also had the bushwreck art exhibit still gracing the walls;
while back inside, mister amram reminisced and made mention about the things that happen here and how important places like these are.
i did appreciate that very much.
seeing the joy in what he does reminds me why i did what i did out here.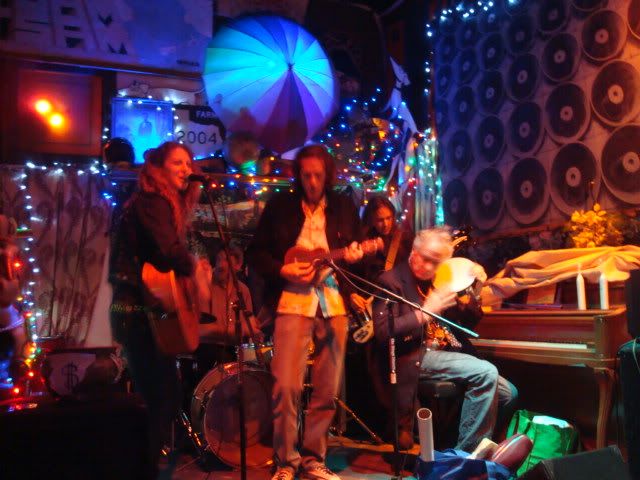 …..just the notion of his arrival here reminded me to do things that i had been forgetting about doing…..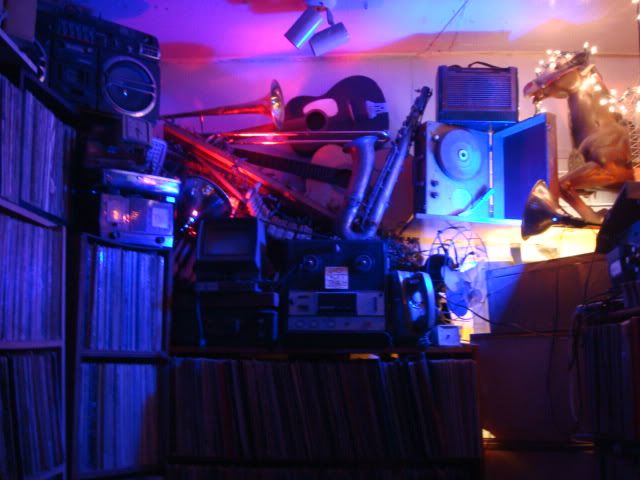 toward the end of the night, mr. amram introduced nile southern to the audience, who read excerpts from his father's writing from the early fifties.
terry southern was an early hero of mine from the kubrick film "doctor strangelove" and later, "the magic christian," a film i continually mention here.
in conversing with him after show, it ended up that we go back to the days of scrap bar, then even earlier, the days of 8 BC, where i would find myself when not slinging shots and snorting lines at the be bop cafe.
blurry……yep, blurry's a good word for it……
there's loads more pics in our photobucket account you can access right here.
and of course, now i have to add something from the magic cristian in closing; roman polanski and a big blonde. "mad about the boy"