i made it my business to get out to fort tilden"during" the storm yesterday. the weather channel assured me that the ocean would be passionate and the tide, high….

i was not disappointed.
the grifting lizards didn't even bother coming out here today.
no one did.
i let maxx off the leash and i didn't even have to think about it. with the snow on the beach, it almost looked like i was working in black and white with added sepia tones.
the waves were as big as i've ever seen.
they thundered when they didn't roar.
i told myself that i had to call my dearest friend out there above the din. there was a sense of desperation accompanying my calls.
it snowed. it rained. the ocean was white with foam.
i called and called and called.
i would walk from the beach to the dunes and cross them after clicking away at things. the rain was losing its hold; snow was now prominent.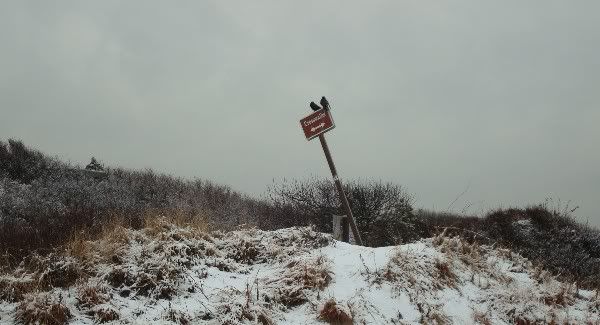 the birds seemed conspiratorial as i snapped their photo.
a paranoid edge of me whispered,
"they know something. everything here knows something…"
the moment you cross the dune and return to the small road, the sound of the ocean seems to fade away.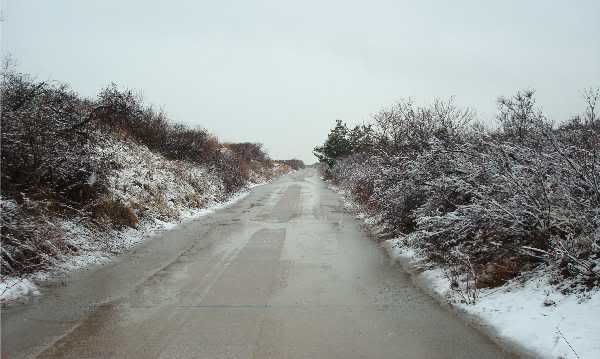 i walked on until i could find the path into the brush where i met the great blue heron a while back. i felt like, while i wanted to document this day with images, i was also grasping at straws and as straws go, they all have something in common – they're hollow…..
…..and all the beauty and serenity around me couldn't disguise this echo….that otherworldly hiss that seems to have been turned up a notch since the beat of the surf was silenced by space and natural barriers.
i took this path to where the reeds and small marsh was.
of course, there would have to be a maxx photo-op…..
….but when i made the tuen at the end of the path, there was no heron.
the marsh was frozen.
heavy snow was falling.
i hoped it would mute the disquiet that accompanied my steps.
as i headed to "battery harris east" and its staircase to the panoramic view it would afford me, i ran my "dear-one inventory" for the umpteenth time;
it's a week since i heard from her.
i "check in" occasionally.
i leave a short text.
i seek word of her at virtual cafes she's been known to frequent.
i peer in to see if a friend knows something.
before ascending the stairs, i take this photo.
students, hands-up in class, all sure they have the answer….
i turn back after climbing the stairs and take this picture because i am impressed how well four-legged animals do stuff…..
and when i am high above everything around me, i again hear the ocean, now in the distance. there's a lesson in there, somewhere.
i stayed a while longer before descending, the "snow" becoming the "storm" they were talking about. we headed onto another path that had a dreamlike look to it.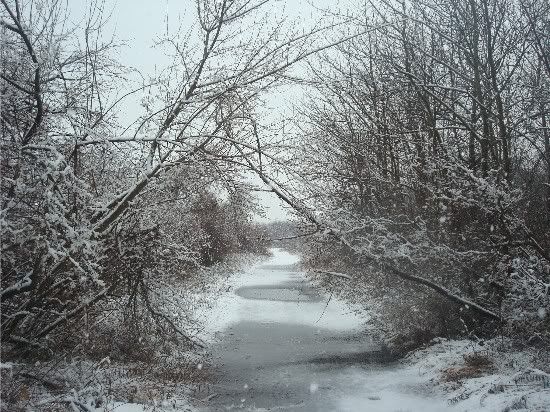 things around me were becoming muted, no doubt the planetary hissing in and outside of my head were being blanketed by the clouds and their content. i attempted to take a photo of "the charging maxx." it was a failure, but i didn't lose my camera to either him or the snow.
after being leveled by the happiest dog in the world, i lay on this path looking up at the sky. i could have stayed there for hours. as it was, i was there until i was covered by a thin blanket of snow, which was accelerating even more.
i found myself seeing things that i hoped would be there, though now i have no idea what they were.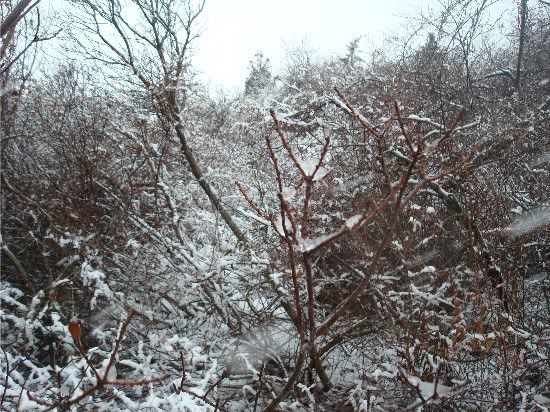 there were people and things and words and brushstrokes and images and sketches and wiring diagrams and plans and schematics……
…i ran and ran