time out new york video came in the e-mail this morning. it's great! thanks!!!
but we digress….
….and we served coffee, too.
our first "curses; adventures in profanity" was a stellar, and at times hilarious, success.
looking at the photo below, you wouldn't think for a moment that the subject being discussed was an asshole falling out of someone else's body.
you had to be there. it was a true story.
there was eric's story about an "illegal erection" summons issued on the nude beach at atlantis resorts in the caribbean that was billed to the hotel room bill, victor's hooker-sisters story and andrew (below) experiencing orgasm with help from a century-old piano…;
……and then chloe's story about the english laundrette degenerate and his filthy poetry – or was it a song? – or was it both?
we were also given short courses in ukranian from maria and korean profanity from susan (things that sounded much more sinister than their actual meaning), with susan offering the first song she ever wrote, it being about a mother's sex aid.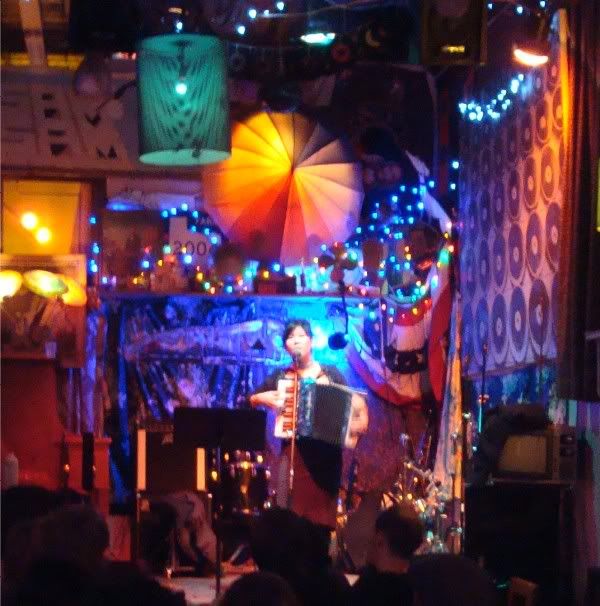 ….but again, you'd never know it by looking at the picture.
i related an expletive-strewn tome about getting a snow-covered parking ticket on christmas eve, franz did a "musicians-in-their-element conversation" dialogue and jane (from scotland) read an erotic story about the meeting of a petite japanese girl and an octopus;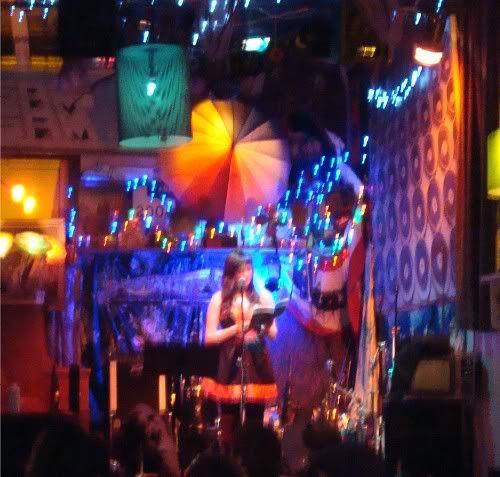 looks innocent enough, huh?
then julie took the stage.
i thought of snapping a photo but forgot all about it.
she was relating a story that involved a roommate, a yeast infection, a clove of garlic and a shower….. and that was for starters.
you had to be there.
erotica, poetry, song, spoken word, letters, stories,….
it was brilliant. literary, in fact.
we'll be doing this again. maybe on yeaster sunday.