the moment after taking this photo with my subjects, maria from debutant hour and liv from huggabroomstik, i knew this would be the "opening" shot – for the flash of a moment, i'm paparazzi editor of a hifalutin blog whose world includes the doings in bushstuy, brooklyn;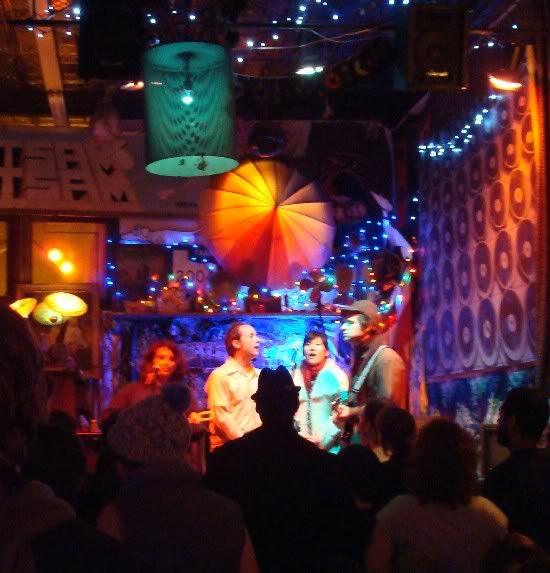 don't they look partyingly fabulous?
there's a smattering of pictures here but an assload on our photobucket and either myspace or facebook.
…..and as i spent the two days among the performers and friends, it occurred to me that we have a wonderful music scene here.
no, better than wonderful…it's…….fucking brilliant!