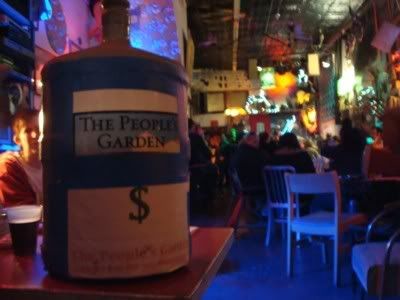 The people's garden has a wonderful little story on its myspace. it starts like this;
Hernan jumped a fence one day in the mid-90's and started cleaning up the empty lot. He dug up mattresses, tires, pipes and syringes. When the kids in the adjacent building threw rocks down at him for kicks, Hernan put on a helmet…..and it goes on from there.
you might want to friend this place on myspace and pop in and visit when you're strolling along broadway. (if you're a bushwick/bedstuy person who lives anywhere near us on broadway, you've probably walked by the garden. it's a few blocks east of GBM).
saturday (oct.25th), a benefit was held here because of the inclement weather.
i've entered a bunch of random shots of the performers below. it was a wonderful time and we were proud to have an opportunity to get involved.


Pictured is ray rizzo (who invited me) and hernan (who is the founder) – both above – along with the likes of Josh Ritter, Dawn Landes, Lady Amelia Rizzo (Amelia Zirin-Brown), Kind Monitor, Louis Logic, Kat Hayman, LP Funk, Aaron Stout and Julia Steele Allen among others –